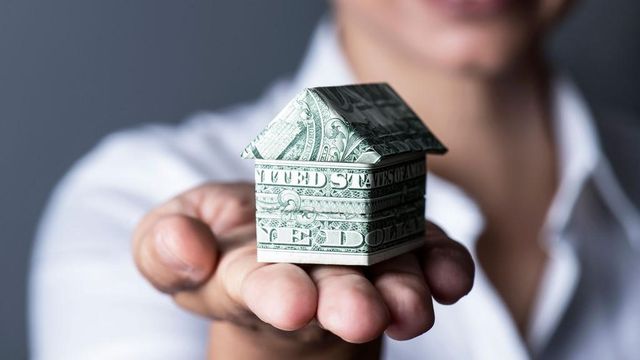 You might think searching for a small home loan is easy. Maybe you're buying a foreclosure, or other bona fide bargain—or saved enough to make a larger-than-average down payment. So, all you need is just $30,000 or $40,000 to close this deal. Lenders will love you, right?
Well, not necessarily. Problem is, lenders are often reluctant to give out small home loans. Here's why, and what you can do if you need just a little cash infusion to seal the deal.
How small is too small?
It is the sad reality that there are companies out there who judge a loan by its size. The differences in commissions is definitely a factor. Since commissions are typically a percentage of the loan, smaller loans mean less money for the person you work with.
Making matters even more unsavory for lenders is the paperwork required for all loans, regardless of their size. Because the amount of work, time, and (by relation) costs to originate each loan is the same regardless of size, "applying those costs to a small loan makes the APR higher,". In essence, this means you're paying a higher interest rate on this loan—which is bad enough, but this can also trigger "regulatory scrutiny that the loan may be a predatory loan," even if it isn't.
The bottom line: Small loans are often not considered to be worth the trouble to big lenders, who might be less motivated to have you as a client. As a result, they might not even want your business, or be willing to work with you only at a higher interest rate than what you'd get on a larger loan.
How to get a small loan for a home
This doesn't mean getting a small home loan is impossible; it means you'll have to shop around a bit more than usual. And here's the thing: Some banks actually welcome smaller loan sizes.
Many banks receive government incentives to originate smaller loans in certain areas to help support and reinvest in that community as part of the Community Reinvestment Act. So how do you find these small-loan-friendly lenders? One, you can start shopping for mortgages. Another route is to work directly with a mortgage broker—an intermediary who shops the entire market of lenders, then presents you with your best options. They may charge you an upfront fee for this service, or they may offer a "no cost" loan where their fee is covered by charging you a slightly higher interest rate. But you get a lot in return.
Mortgage brokers are more creative, and think outside of the box in making a deal work Many buyers who couldn't obtain loans from their banks had better luck with brokers.
You can also ask your real estate agent for recommendations.
Realtors intimately know how the mortgage broker works—whether they are they responsive, accurate, deliver on time, are they there to fix things, and how much they care. They work with good mortgage brokers, transaction after transaction.
Before you run with a recommended broker, pay attention to how willing the broker is to explain things to you.
It is just as important to work with a broker who can take the time to properly educate you as a buyer as to why there may be certain differences between certain loan scenarios. Because no matter how small your loan, it's essential to understand the terms so you don't end up in over your head.