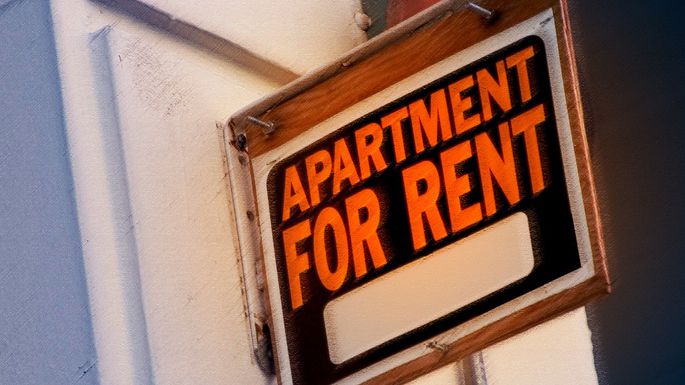 Buying a house is no joke, so it's no wonder that, more Americans are renting now than at any time in the past 50 years.
But while finding and landing a rental don't require quite as much footwork or financial maneuvering for a mortgage, it's no walk in the park. In fact, finding your new place—and negotiating the perfect rental agreement—requires a certain amount of experience and finesse. Still pretty green? Don't sweat—that's what we're here for.
A few experienced renters found out the best rental advice, that they thought was valuable enough to pass on to others. Here you go!
Know when the power is in your hands
The best advice regarding renting was from a real estate attorney. He said that, as a renter, you would never have more bargaining power than right before moving in. It's the most crucial time to negotiate for lower rent and ask for repairs. Carefully inspect the unit, turn on and off all appliances and faucets, open and close all doors and windows, check that all locks are functioning properly, and check the smoke and CO2detectors. If anything's amiss, demand it be fixed before you move in, and odds are he'll hop right to it in order to close the deal.
Live within your means
One of the pieces of advice that stick to a budget when it comes to monthly rent. Everybody's been in the situation where they find the apartment of their dreams and think, sure, it's a little above our budget, but we could probably make it work, right? Wrong. Living above your means will nearly always come back to haunt you. Renters should live by the rule of thumb that rental payments should never cost more than 30% of your gross monthly income. Unfortunately, all the budgeting in the world will not make up for living in a rental situation that you, realistically, cannot afford.
Keep your landlord close
The best renting advice is to rent an apartment with an on-site property manager or landlord. When your property manager or landlord lives in your building, they are very motivated to keep the building in tiptop shape and secure. If the elevator is broken, the building heating is on the fritz, or residents keep leaving the garage door open, they are on top of it in a way off-site owners aren't. Whenever you have an issue in a unit, just have to go downstairs, knock on your manager's door, and within minutes have someone up to fix the issue.
Know whom you're renting from
Do a background check on your landlord. You never know who you may be renting from! Ask for references. Speaking to former tenants may save you a headache in the end.
Get renters insurance already
Invest in renters insurance. It isn't that expensive, but it can be great in the event of a catastrophe. Renters often think they don't have enough valuables to make it worth it, but trust us, it is.
Come back later
Check out the apartment area at different times to make sure that the noise is acceptable—even if you can't be in the apartment, you will notice a difference in the outside noise that could filter into your home. Oh so true, not everyone loves church bells ... or the commute traffic you didn't notice when you visited the apartment at 10 a.m.
Your rental is only temporary
A rental isn't your dream home. Most people only rent a house or apartment for a few years. You most likely won't be able to make any improvements to it since it isn't yours, and some improvements you will have to fix before you move out. So it is OK to 'settle' with a rental. You won't be there forever, and any improvements you make will only cost you and benefit someone else. So, make your life easy and keep in mind you won't be here forever.